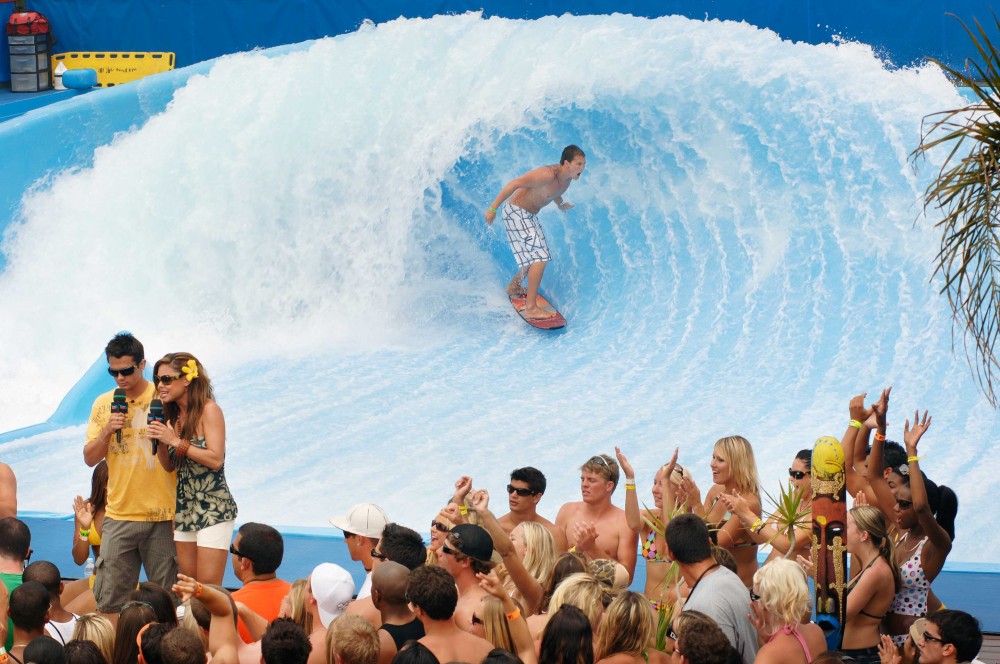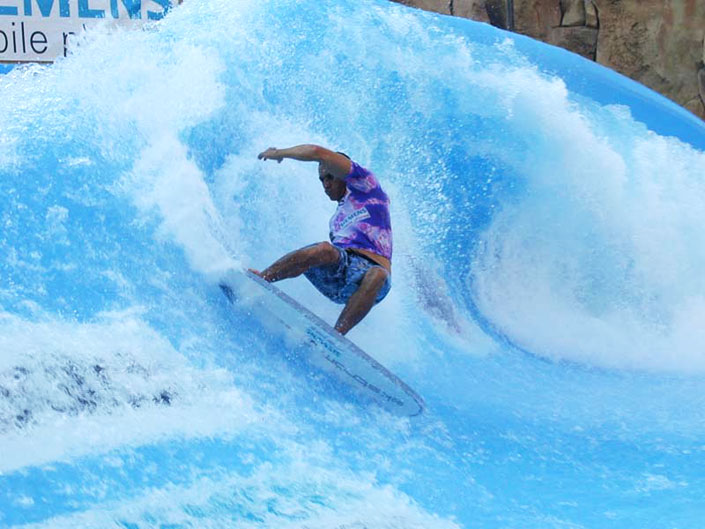 Flowboarding is a hybrid boardsport that has evolved since the 1980s with input from some of the world's best alternative athletes: Snowboarding champion Terje Haakonsen, bodyboard inventor Tom Morey, greatest surfer in the history of the world Kelly Slater, skateboarding legend Tony Hawk, snowboarding half pipe wizard Shaun White and skimboard master Bill "Beaker" Bryan are all on the frontline of flowboarding evolution, and they are backed by a rogue's gallery that includes Rush Randall, Christian Fletcher, Chris Miller, Rob Machado, Andy McDonald, Conan Hayes, Malia Jones, Rochelle Ballard, and the list goes on and on.
Going back to the Schlitterbahn in Texas and Bo Summerland in Norway, these board riders have evolved a style of riding – and the wave riding vehicles – that is a complex equation of riding styles and equipment: (Surfing minus a fin) plus (snowboarding minus the mountain) plus (wakeboarding minus the boat) plus (skateboarding minus the road rash) plus (skimboarding minus the sand).
Flowboarding starts simply, with everyone from kids to Olympic Champions getting a feel for the flow. But after that, the sky is the limit, as 21st Century flowboarding has evolved into a unique, high performance art which has created a sport where the best riders are busting double back-flips, and strapless superman airs.
Board riders from the highest peaks to the middle of the Pacific Ocean travel to their nearest Wave House to practice endless repetition of their moves on the endless wave – which has become a world-class training tool for board athletes of all disciplines.
Please go back and read that again and ask yourself: Is there another water ride that can claim all that? Not even close.