Invented by a surfer, inspired by surf history and showcasing the future of simulated wave technology, Wave House is your venue for the perfect beach party. Wave House epitomizes the surfing lifestyle: sand, music, sunshine, sunsets, barbeque and spirits, overlooking a magnificent man-made beach environment.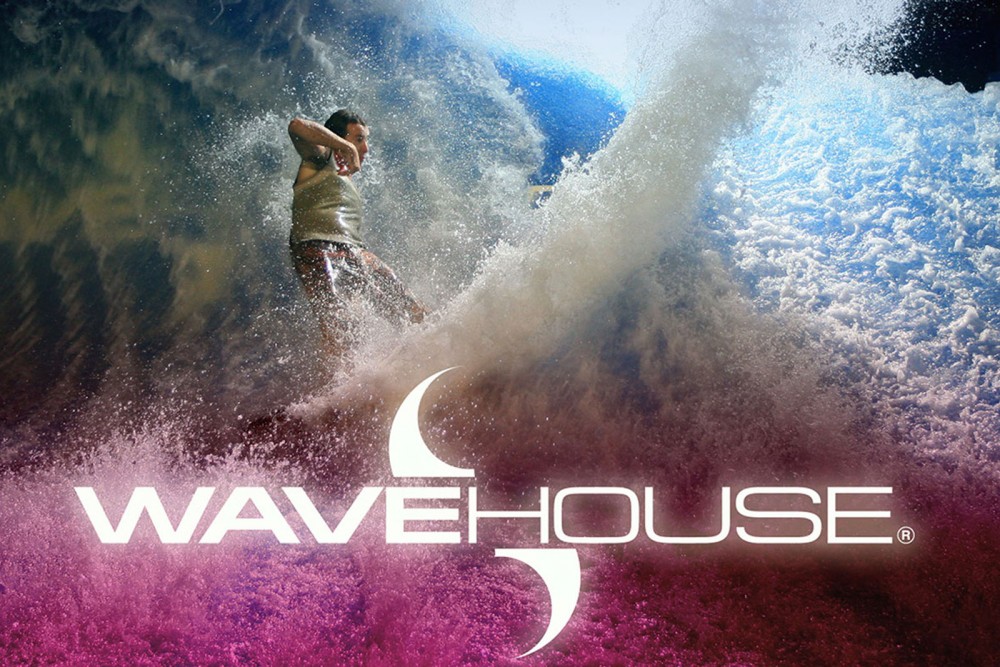 Lifestyle Entertainment Venues
At the core of Wave House is an artificial wave machine where first timers to pros can test their skill on the ride. It is much more than a place to surf; Wave House is a lifestyle entertainment experience combining waves with a bar and grill, live music, special events and retail; creating fun for everyone! Clients visit for hours, days or weeks as Wave Houses around the world include full resort facilities and amenities.
Turn-key Investment Opportunities
A complete entertainment package waiting for you to make it happen! We're able to team with individual investors, partnerships, consortiums and communities throughout the world in creating complete entertainment complexes. We can provide all the design, planning, implementation and support aspects of putting together a profitable ongoing and FUN cash-flow-producing facility.
Active Sport
Similar to a live stage performance, our wave theatre is authentic, the sport real and the consequence of mistakes immediate. The key feature to our show is the FlowBarrel® sheet wave attraction exclusive to Wave House. The attraction uses large pumps that propel water at 30 mph across a curved 10' high wall causing a curl and creating the perfect man–made 'Banzai Pipeline'. The wave is a spectacle; just add riders and you have a sporting event for viewers and riders alike.
Live Music
Local, regional and national artists from all generes perform live on stage at Wave House venues across the world. From rock to reggae, our expert talent buyers and music production teams consistently create unforgettable entertainment experiences.
Food & Beverage
With multiple on site restaurants, Wave House offers a variety of menu selections and catering options. Wave House restaurants are committed to creating superior quality cuisine by blending local flavors with adaptations of California beach fare. Restaurant and bar facilities offer excellence in product, presentation and staff.
Corporate & Group Events
FOr groups of 25 to 2,500. Wave House is an ideal location for private groups and corporate bookings. From start to finish, our professional chefs, sales and catering teams provide unparalleled versatility to meet all of your group requirements
Special Events
Wave House is a unique and versatile venue able to host a wide range of events. MTV's total Request Live, CBS Collegiate Nationals and the International Flow Tour are just a few of the spectacular media events produced within our venues.
Retail
Offering exclusive Wave House branded apparel, merchandise, boards and a full selection of board sport specialty ware.
Hotel Resort
The beach is the #1 tourist destination in the world and a Wave House Resort creates its own beach with perfect surf every day. Our unique hotel brand appeals to families and hard-core sports enthusiasts – guaranteeing year-round appeal and a high repeat business
Wave House Development
Wave House venues range from 10,000 sf, to as large as the imagination will allow. Depending on the local climate, Wave House can be indoor, outdoor, or a hybrid. Wave House is the perfect lifestyle entertainment anchor for retail centers, mixed use developments, resorts and master planned communities.
Operated through a global management company, Wave House has fine-tuned its revenue model and secured its relationships with international brands like Billabong, international athletes like Tony Hawk, and seasoned local partners.
Our goal is to drive the highest value, not only to the Wave House, but to all associated retail, resort or residential components. Our standard development structures include: joint ventures, landlord tenant relationships and sale-leaseback transactions.
Wave House is actively searching for new world class locations. Should you have access to a pristine location and capital, please contact us. We look forward to bringing a little surf, sand and music to you.