Would you like to meet with us in person and discuss your Wave House® or SurfLoch SurfPool™ project?
Attend the IAAPA trade show in Orlando, Florida, Nov. 17-20 and visit us at Booth #2215!  Bring your site plans and renderings, cocktail napkin drawings, or just the vision in your head!!  Follow the link below to register.
Want to talk to someone about what Wave House® venue design would do for your project?

Does being part of a global brand archipelago that drives traffic to your door appeal to you?
Would you like to see how SurfLoch SurfPool™ fits into your development plans?

Have a waterpark and think SurfLoch SurfPool™ is the most amazing invention since sliced bread but are afraid it's too big or too expensive for your park's available space?

Looking for a high performance sport wave for your surf resort, but want something reliable and easy to maintain?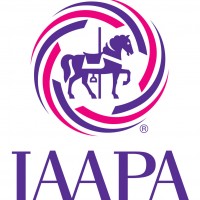 Register for IAAPA and automatically put our booth on your show plan – CLICK THE ARROW BELOW.  The International Association of Amusement Parks and Attractions (IAAPA) is the largest international trade association for permanently situated amusement facilities worldwide. The organization represents more than 4,800 facility, supplier, and individual members from more than 90 countries. For information about IAAPA CLICK HERE.