"Once people understand better that we will be running competitions on high quality artificial waves, I think a lot of attitudes will change," Aguerre told me. "And just like the [1998 Nagano] Winter Olympic Games did for snowboarding in terms of elevating the athletes and sport without sacrificing their core identity, I think most people will come around to the same realization [with surfing] in the Summer Games."

Outside Magazine writes a compelling, intelligent article on why "soul surfers" should get behind surfing being in the Olympics, and conducted on artificial waves: surf pools.
Young competitors want to represent their countries on the largest stage. We should let them.
According to the Tokyo 2020 Olympic Committee, review of potential new Olympic sports for inclusion will be based on the following key principles [our emphasis added]:
The additional event(s) will serve as a driving force to promote the Olympic Movement and its values, with a focus on youth appeal;
The additional event(s) will add value to the Games by engaging the Japanese population and new audiences worldwide, reflecting the Tokyo 2020 Games vision;
The selection procedure will be open and fair.
Considering that there are an estimated 35 million surfers worldwide, and 162 countries have surf tourism, clearly surfing meets the "international" appeal criteria. And surfing, along with other boardsports, is generally perceived as a young person's activity (although the average age at this point is 35), and the current world champion is only 21 years old (Gabriel Medina).
What About The Purity of The Sport?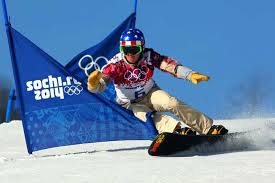 As for surf pools and the Olympics making the sport "impure", the current title sponsor of the World Surf League is Samsung fercryinoutloud!
Snowboarders didn't "lose their soul" when their sport entered the Olympics. And they don't become LESS of a snowboarder, or less of an athlete, every time they are on man-made snow, so why should surfers be any different?